April 13th, 2016 – BlackInTech :: The Founders Series | vol.4

Presented by TechLaunchParty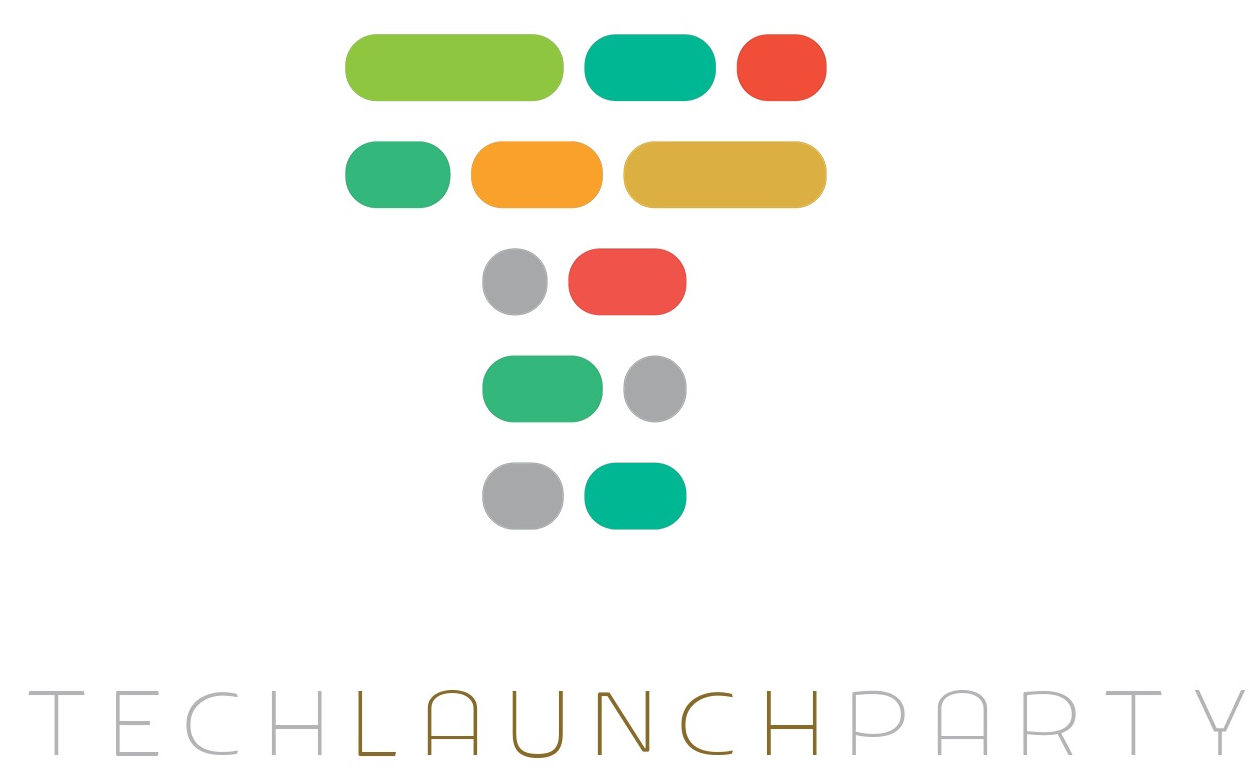 CHICAGO'S BUSINESS AMPLIFICATION EVENT SERIES FOR (TECH) ENTREPRENEURS OF COLOR
WHO IS THE FOUNDERS SERIES (TFS) FOR?
"Founders" – Current founders with a revenue generating (tech) business
"Starters" – Potential founders, still in product development or idea stage of their (tech) business
"Supporters" – Enthusiasts, subject matter experts in the tech field, investors, and community leaders who seek to support and celebrate the growth and expansion of a Chicago-based community of founders of color in the tech start-up ecosystem

THE FOUNDERS SERIES IS THE MIDWEST'S LARGEST QUARTERLY TECHNOLOGY PANEL SPECIFICALLY TARGETED TOWARD FOUNDERS OF COLOR.
TFS PANELISTS ARE THE TOP FOUNDERS OF COLOR IN THE COUNTRY, AND HAVE RAISED & GENERATED OVER $157MM AND COUNTING…
CONNECT WITH IMBLACKINTECH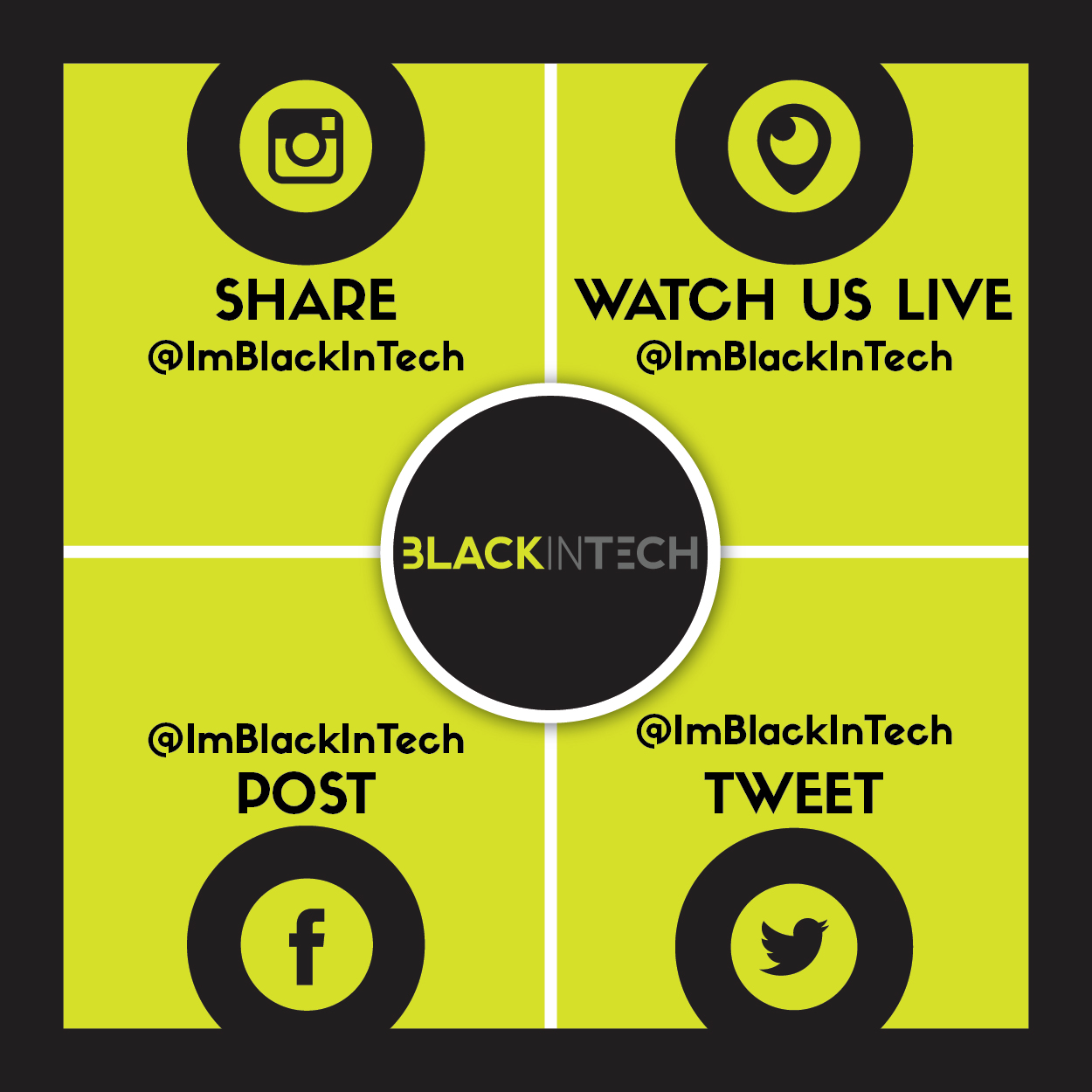 #IMBLACKINTECH #TFSVOL4 #THEFOUNDERSSERIES
Instagram.com/ImBlackInTech | Twitter.com/ImBlackInTech
Facebook.com/ImBlackInTech | Periscope.tv/ImBlackInTech

On our FAQ page, please find a summary overview of ImBlackInTech for your reference, including what ImBlackInTech is, who it's for, what "The Founders Series" is, the purpose and logistics of TFS, what you should expect at each event in the series, and who is currently involved. You can also find a detailed overview of the ImBlackInTech business amplification event series HERE.
See Media Kit HERE attached, to be shared accordingly, which contains the following:
Mayor Rahm Emanuel's Introduction and Official Letter of Endorsement

Official Press Release

ImBlackInTech logo
---
READ OUR WRITE-UPS IN: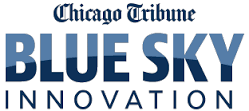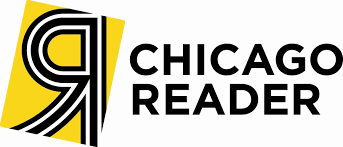 Chicago Tribune
Crain's Chicago
Chicago Reader
LinkedIn
---
MEET THE "MILLION DOLLAR PANEL"
Once a quarter, ImBlackInTech features "The Founders Series," a 60 minute "behind the red curtain" talk from our panel of all-star minority founders from all over the country, focusing on what we refer to as "Founder Firsts." We count "Founder Firsts" as the moments that are critical turning points in early stage companies, such as getting their first product built, closing their first major contract, and generating their first dollar of revenue. TFS panelists have raised and generated close to $50MM in their companies.
TFS panelists are seasoned Founders of technology companies who generally: 
Have raised and or are generating millions of dollars
Have celebrity endorsements and or national press
Ali Abdullah
CEO & Founder | Claim It App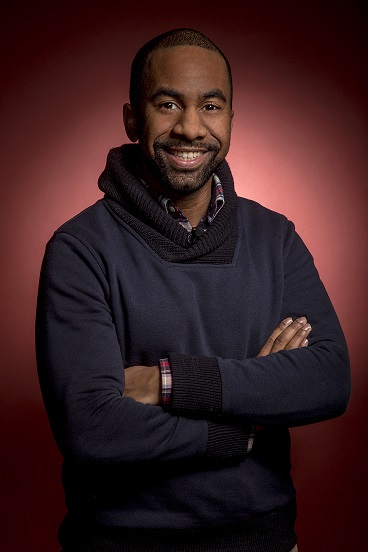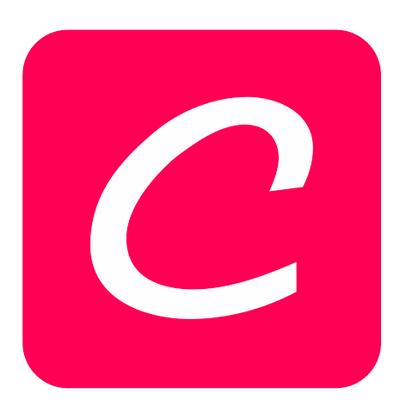 About Ali Abdullah:
A former software developer for the Clinton Foundation and Google, Ali Abdullah realized there was an opportunity hidden in plain sight after being inspired by Groupon co-founder/CEO Eric Lefkofsky's book "Accelerated Disruption," The idea that everyone loves "free" moved him to create Claim it! Far from the benefactor of a life without struggle although born to Ivy League parents, Ali has endured divorce and homelessness. Despite his family's challenges Ali remained persistent and it has paid off. Ali attended Columbia University and M.I.T. He also mentors and teaches computer science as an adjunct professor at the City University of New York.
About Claim It App:
Claim it!, a Time Magazine Most Groundbreaking apps 2015, provides anyone with the opportunity to claim FREE offers on the best of what's happening in their city. Products, Apparel, Food and Experiences can all be won at the touch of a button. Get the app and follow Claim it! on Instagram & Twitter. – New York, NY
Social Media Info:
Ali Abdullah | Instagram @Ali8Abdullah | Twitter @Ali8Abdullah | LinkedIn.com/in/Ali8Abdullah
Claim It App | Instagram @Claimitapp | Twitter @Claimitapp
Dima Elissa
CEO & Founder | VisMed – 3D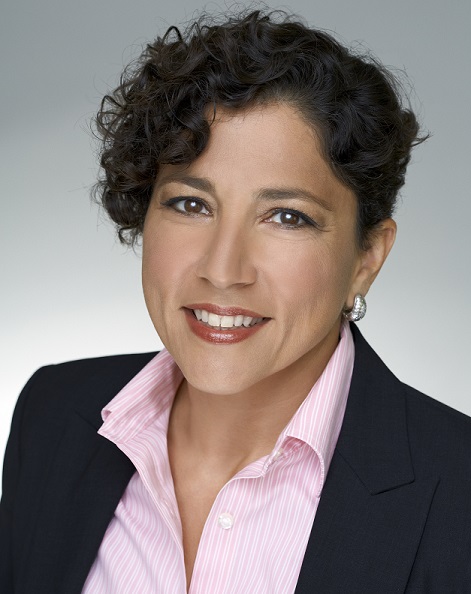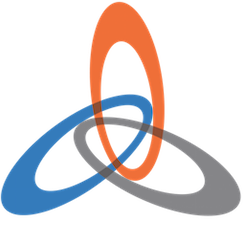 About Dima Elissa:
Dima is CEO and founder of VisMed-3D, a biomedical design and consulting firm that has emerged as the leader for 3D biomedical visualization and printing in personalized medicine. She was named to the Chicago Tribune's BlueSky Vault Top 100 Entrepreneurs in Chicago. Prior to start-ups, she held numerous positions at NutraSweet in International Marketing, New Business Ventures and M&A. Dima presently chairs the STEM Steering committee for the Apareció Foundation. She serves on the World Business Chicago Advisory Council for Manufacturing, Ms. Tech Executive Advisory Council, Vice-Chair of Chicago Women in Bio and is a White House Fellow for the LGBT Tech & Innovation Summit. A well-known advocate of the White House initiative, iGIANT, she drives to refactor sex and gender biases in technology and healthcare. – Chicago, IL
About VisMed – 3D:
VisMed•3D is a leader in 3D Biomedical Printing, a technology that is redefining standards for patient care by improving access to personalized medicine. We are building global networks to connect the best physicians with the most advanced technology in additive manufacturing to increase the velocity of innovation in customized patient care.
Social Media Info:
Dima Elissa | Twitter @dimaelissa | LinkedIn.com/in/DimaElissa
VisMed – 3D | Instagram @vism3d | Twitter @vismed3d | Facebook FB/vismed3d
Lawrence Griffith
CEO & Founder | Digital Factory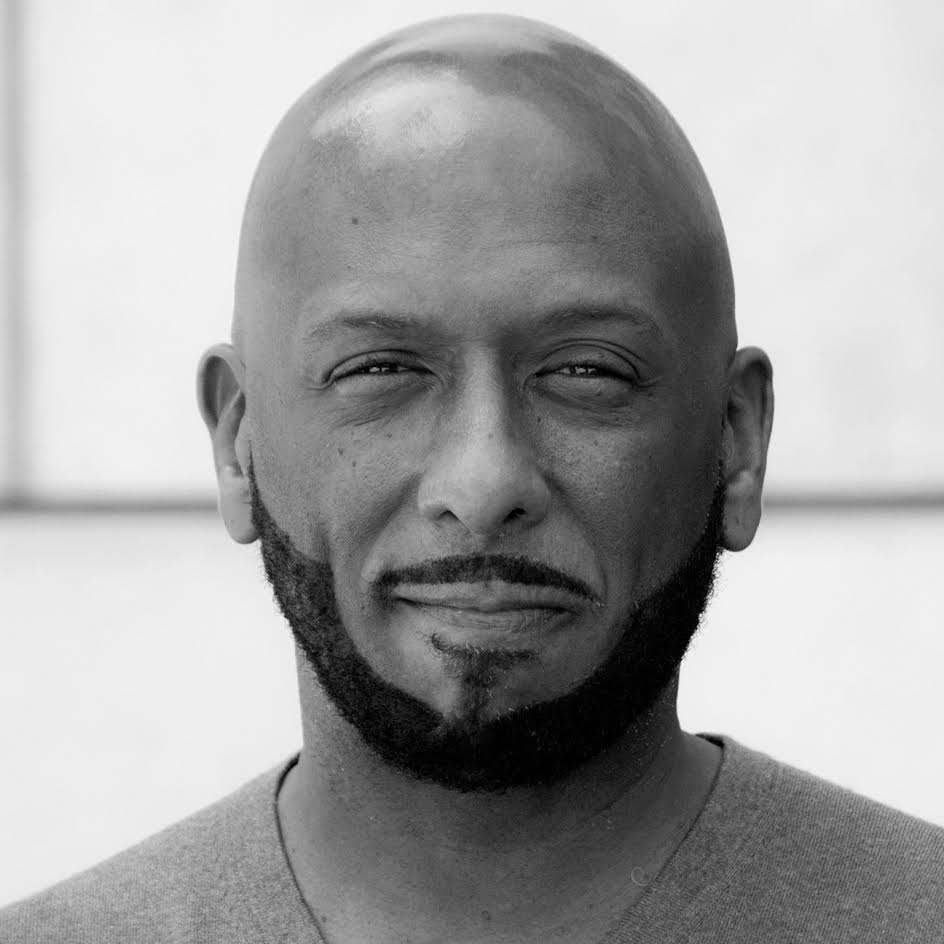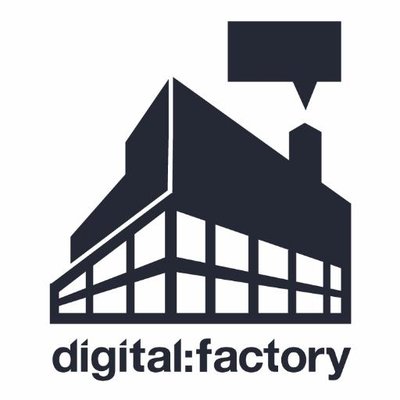 About Lawrence Griffith:
With over 15 years in the industry, Lawrence Griffith has founded three ground breaking companies, each positioned for acquisition, and has led initiatives for Proctor and Gamble, Hasbro Inc., Lipton and Dove. Griffith developed the country's first mobile scannable coupon for grocery markets and convenience stores. In addition, he was one of the first in the United States to pioneer software in partnership with Nokia for Near Field Communications' (NFC) Apple Pay. Griffith has been featured in The Wall Street Journal, The New York Times, Black Enterprise Magazine, Bloomberg Business Week, and NPR. – Chicago, IL
About Digital Factory:
Digital Factory is a mobile tech company that designs geo-fenced experiences. Our real-time notifications are designed to arrive at the moment of need, and bring your customers closer to your brand.
Social Media Info:
Lawrence Griffith | Instagram @dgtlfactory | Twitter @dgtl_factoryceo | LinkedIn.com/in/LawrenceGriffith
Digital Factory | Instagram @dgtlfactory | Twitter @dgtlfactory | Facebook FB/digitalfactoryusa | LinkedIn.com/company/the-digital-factory
Charisse Conanan Johnson
Principal | Charisse Says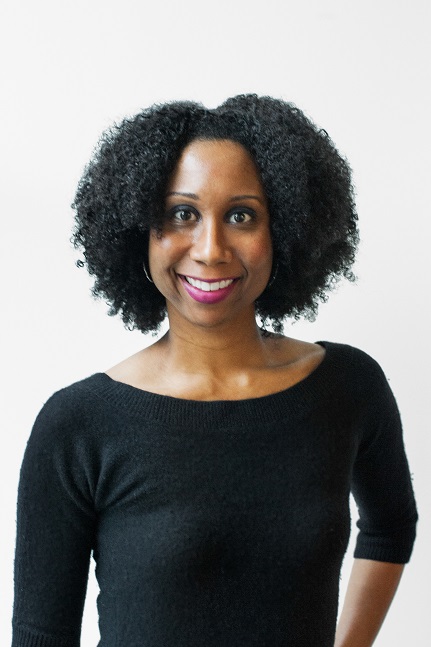 About Charisse Conanan Johnson:
Charisse is a Financial Wealth Expert and Financial Strategist for small-to-medium sized businesses as a Director at Next Street Financial. She invests in businesses through the Bulldog Innovation Group. – Chicago, IL
About Charisse Says:
The Charisse Says platform (www.charissesays.com) is a media platform that takes individuals to the next level when it comes to investing. Through the T.V. personality of Charisse Conanan Johnson, a wealth expert and chartered financial analyst (CFA), the audience can experience the Charisse Says show and Charisse's writing on all things investing.
Social Media Info:
Charisse Conanan Johnson | Instagram @Charisse.Says | Twitter @CharisseSays | LinkedIn.com/in/CharisseConanan
Charisse Says | Instagram @Charisse.Says | Twitter @CharisseSays | Facebook FB/CharisseSays
Jon Gosier
Founder & General Partner | Cross Valley Capital
CEO & Founder | AuDIGENT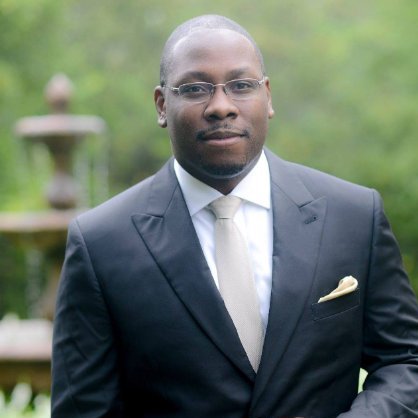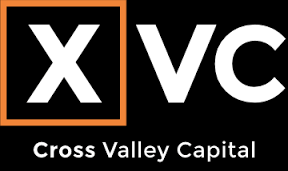 About Jon Gosier: 
Jon is a 34 year-old inventor, data scientist and investor. He is a serial tech entrepreneur working at the intersection of big data and user centric design. His 2014 TED Talk on "Trickle-Down Techonomics" explored the unexpected consequences of technical innovation and the responsibility tech innovators have to adopt more thoughtful practices. – Philadelphia, PA
About Cross Valley Capital:
Cross Valley is a $20 Million dollar venture capital firm. We invest in high-growth technology companies at the Pre-Seed, Early-Stage and Series A levels. We look for 'exponential organizations', companies that use data and modern technologies to maximize productivity and efficiency. Offices in Philadelphia, PA and Miami, FL.
About AuDIGENT:
An artist's audience is just as monetizable as their music. AuDigent is changing the way rights holders (entertainers, brands, record labels etc.) monetize content. Our mission is to put artists in control of the tools that allow them to turn audience analytics into actionable value.
Social Media Info:
Jon Gosier | Instagram @jgosier | Twitter @JonGos | LinkedIn.com/in/JonGos
AuDIGENT | Twitter @AuDIGENT
** If you attend ImBlackInTech :: The Founders Series | vol.4, you understand that your photograph may be taken, and you may be videotaped. By submitting your RSVP, and or attending, you agree to allow us the right to use images of you, or your likeness, in future ImBlackInTech promotional materials. **
---
Event Schedule:
6:00pm: Doors to Auditorium Open
– Networking, Food & Drinks (sponsored by 1871)
6:30pm: Panel Discussion Begins ("Founder Firsts")
– SCALE: Focus on Recurrence, Identify Opportunities vs Shiny Objects
– AMPLIFY: Leverage Exposure, Grow Through Partnership
– EXIT: Continue Scaling or Accept an Offer
7:35pm: Exposure & Opportunity
– Five (5) Founders Have Opportunity for 60 Second Pitch to the Audience
7:40pm: Q&A Begins
– GET UNSTUCK: Ask the Panel Anything
8:30pm: Panel Ends
– Head to After Party
PREVIOUS EVENT: TFS vol.3 Agenda – 1/14/15 (tfsvol3.eventbrite.com)- ASSESS: What Worked, What Didn't, Areas of Opportunity
– REFINE OR RE-BUILD: Slight Adjustments or Start From Scratch
– GROWTH: Product Market Fit Validated, Preparing to Scale
---

THE OFFICIAL IMBLACKINTECH TEAM

Moderator
John Guydon: Founder | The Lassy Project
The Lassy Project is an app that helps Parents find missing children in seconds. – Denver, CO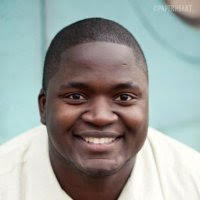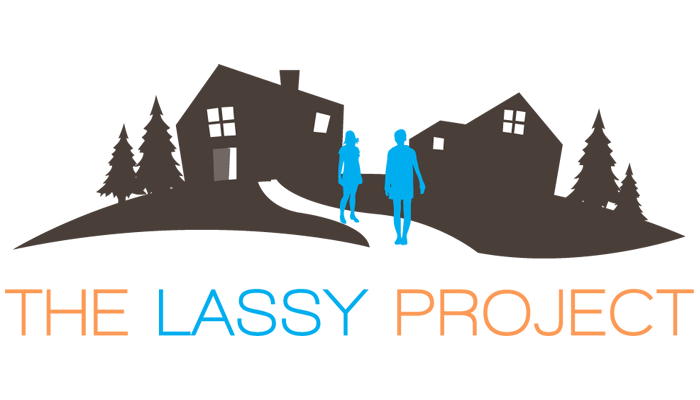 John Guydon | Instagram @jguydon | Twitter @jguydon
The Lassy Project | Instagram @lassyproject | Twitter @lassyproject | Facebook FB/lassyproject
DJ
Kwest_On: Drawing on influences from Hip Hop, Electronic, Soul, House and World music, to name a few, Kwest_On's diverse, soulful style can be heard in clubs and corporate events from New York to Chicago. – Chicago, IL
ImBlackInTech Creator
Thomas K.R. Stovall
: Founder | 
CANDID Cup
Organizations use the CANDID Cup microfeedback platform to integrate thousands of context specific, 1 question microsurveys into their physical brick and mortar locations on print collateral and digital screens, as well as into their online presence in video, ads and social media. CANDID's OmniView™ dashboard lets key stakeholders and executives on the local, regional and corporate levels monitor this microfeedback specific to any location, department, employee, event, initiative, etc, both internal and external, down to the second. – Chicago, IL